Previous surveys of the OeNB in CESEE
The predecessor: the foreign currency survey 1997–2007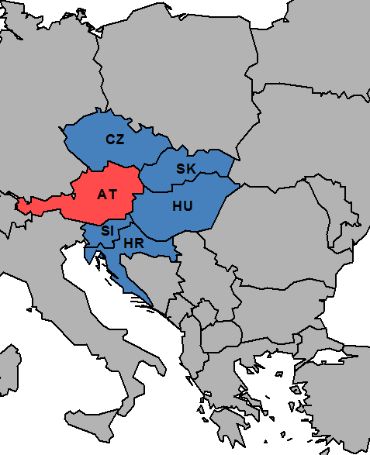 In preparing the euro banknote launch, the OeNB commissioned semiannual surveys on the use of foreign currencies in five countries close to Austria, i.e. Croatia, the Czech Republic, Hungary, Slovakia and Slovenia, between 1997 and 2007. The underlying goal was to
assess the amount of Deutsche mark, Austrian schillings and U.S. dollars in circulation in these countries, and to
establish a realistic forecast for the demand for euro banknotes in these countries.
One particularly interesting question was whether households and businesses in Austria's sometimes strongly dollarized neighboring countries would exchange their Deutsche mark and Austrian schilling cash hoards for euro, U.S. dollars or local currencies, or place them in bank accounts.
OeNB Euro Survey since fall 2007
In fall 2007, the OeNB decided to expand both the circle of countries and the number of questions, striving to explain different aspects of the euroization phenomenon in two groups of countries:
Six EU Member States: Bulgaria, the Czech Republic, Hungary, Poland, Romania and Slovakia;
Five (potential) candidate countries: Albania, Bosnia and Herzegovina, Croatia, the former Yugoslav Republic of Macedonia, and Serbia)
Slovenia dropped out of the sample, as it formally adopted the euro in 2007. For the same reason, Slovakia was excluded from the survey in 2009. Croatia became a member of the EU in July 2013. For completeness, Montenegro and Kosovo are not sampled because they unilaterally introduced the euro as legal tender.